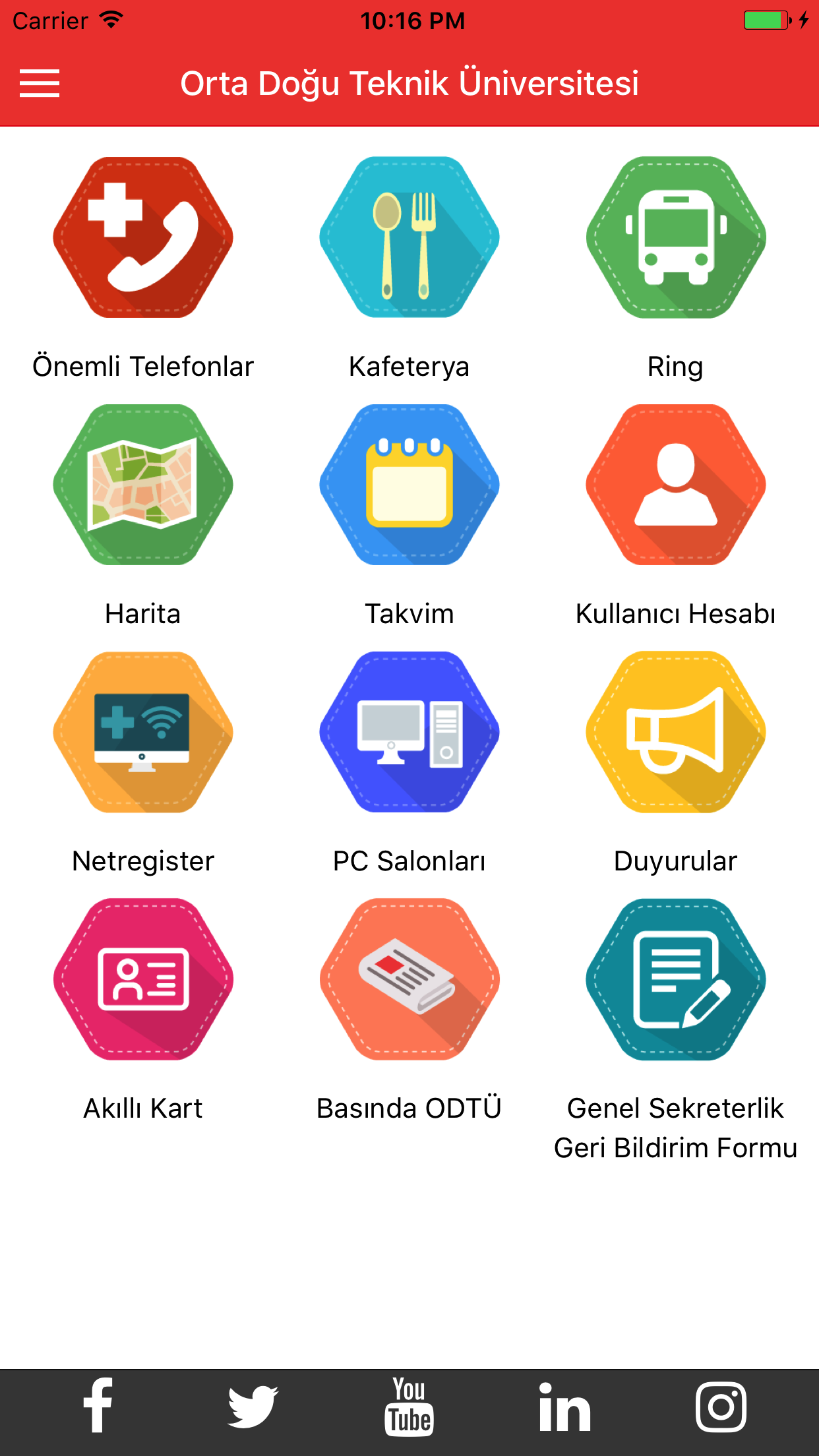 METU Mobile Application has been a desired and expected application by METU Members for many years. On the first days of mobile applications, the Computer Center developed an application but could not announce it. Towards the late 2015, the Computer Center went back to its research to develop a sustainable and innovative application. A team of two people examined the mobile applications of the universities in the world and in Turkey and created the necessary substructure that suited METU. On April 7, 2017, the first version of the app was released. The app has now 2961 users on the Android side and 3976 users on the iOS side.
The features to be included to the application are determined based on the comments and requests from users. First, access to the information systems and services currently in use at METU will be provided and then new modules will be developed. Your interest and support is crucial for us to develop the app. You can forward your comments and suggestions in the comments section on the markets or to mobile@metu.edu.tr.
Current content of the app
Important phone numbers - Cafeteria - Ring - Map - Calendar - User Account - Netregister - PC Rooms - Announcements - Smart Card - METU in Press - Feedback form of Secretary General's Office- METU social media accounts
Market links:
Android: https://play.google.com/store/apps/details?id=tr.edu.metu.mobile
iOS: https://itunes.apple.com/tr/app/orta-do%C4%9Fu-teknik-%C3%BCniversitesi/...