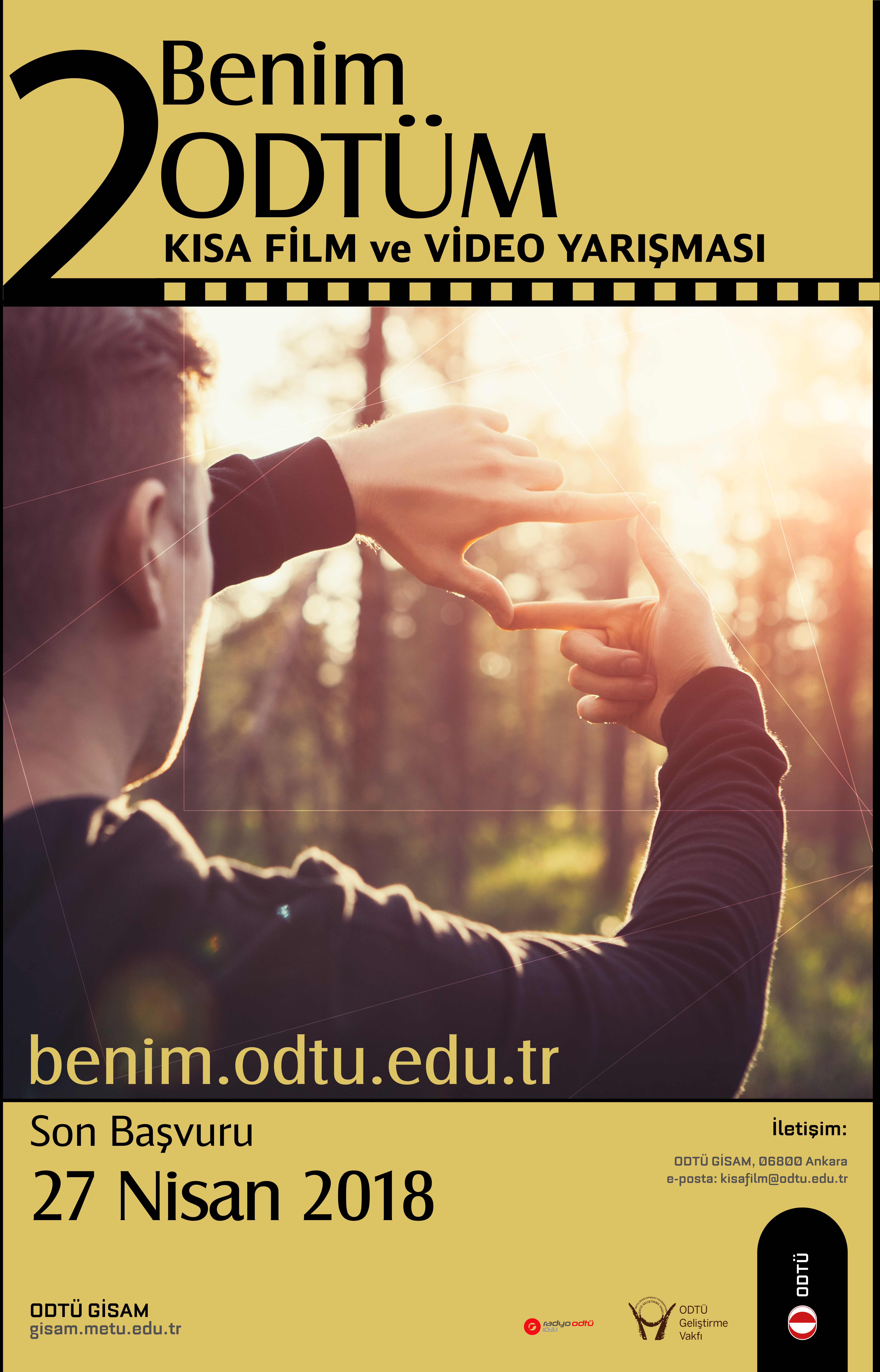 Applications for My METU Short Film/Video Competition held for the second time this year by GISAM (Audio-Visual Systems Research and Production Center) with the support of METU President's Office and Development Foundation will continue until April 27, 2018.
Organized for all METU students; My METU Short Film/Video Competition aims to promote the Middle East Technical University from the perspective of the students as well as encouraging young people to meet with cinema.
Please find the application requirements, detailed information and application form at http://benim.odtu.edu.tr/.