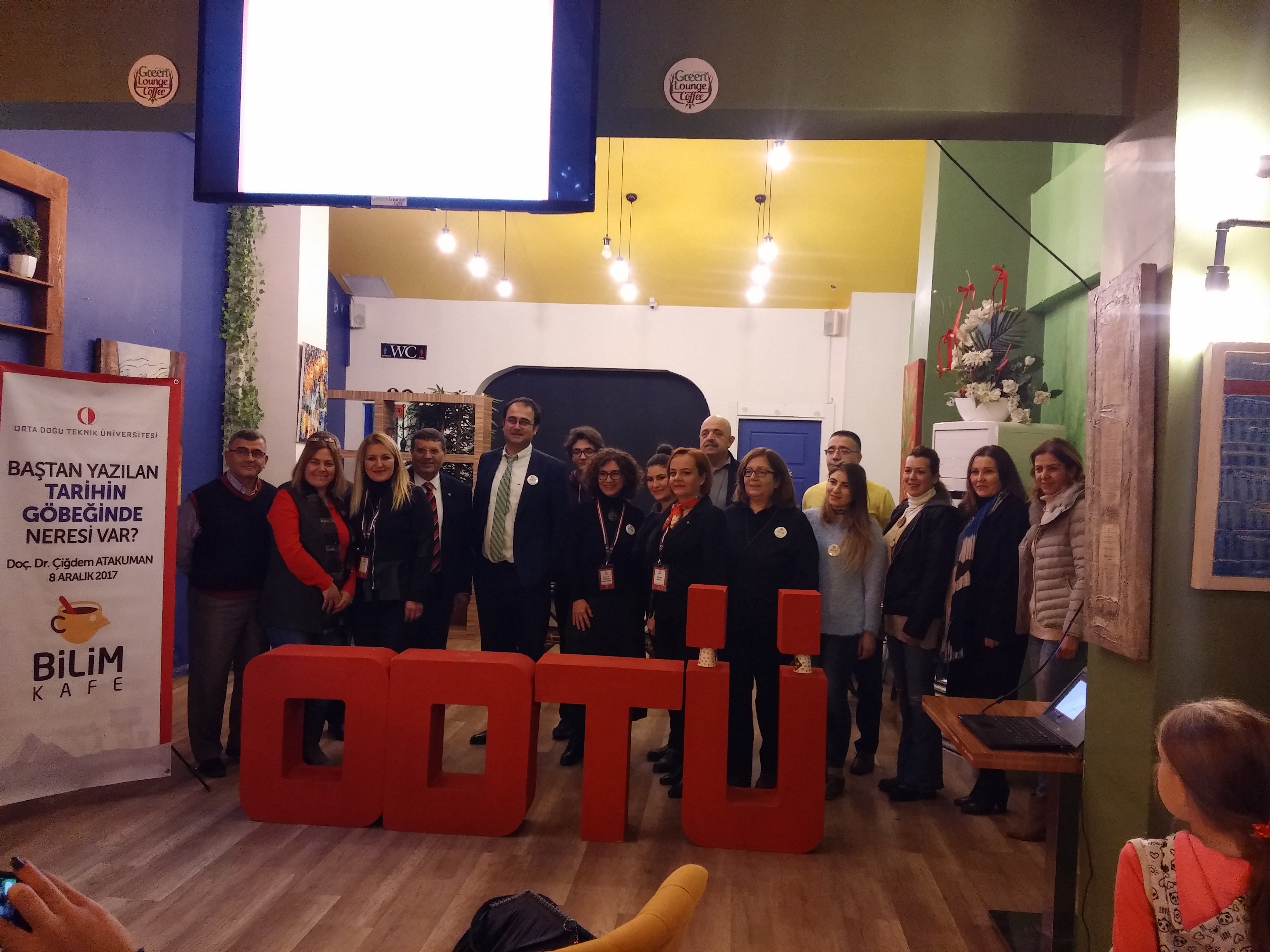 About "Science Cafe"
The "Science Café" event, the first university organization held in Turkey among the "Cafe Scientifique" events that first appeared in England and later became widespread throughout the world, consists of talks on public issues organized with the participation of METU academics in public places such as cafes and youth centers to attract attention to and raise awareness of science in society. The first of the Science Cafe events organized by METU for the first time in Turkey was held in Mersin on "drought", and then in Eskisehir on "Palm Oil", in Antalya on "radiation", in Adana on "entrepreneurship", in Northern Cyprus on "solar energy" and in Izmir on "exam stress".
Organized in cooperation with Middle East Technical University and METU Alumni Associations to have talks with scientists in public places about public issues, the seventh Science Café event was held in Gaziantep on Friday, December 8, 2017. Assoc.Prof. Çiğdem Atakuman from the Department of Settlement Archeology of METU Institute of Social Sciences talked about Göbekli Tepe, one of the most important archaeological discoveries of the recent years and to be listed in the World's Cultural Heritage soon, with her talk "What Stands in the Core of the Rewritten History?".
For detailed information and previous Science Cafe events, please visit www.bilimkafe.metu.edu.tr.