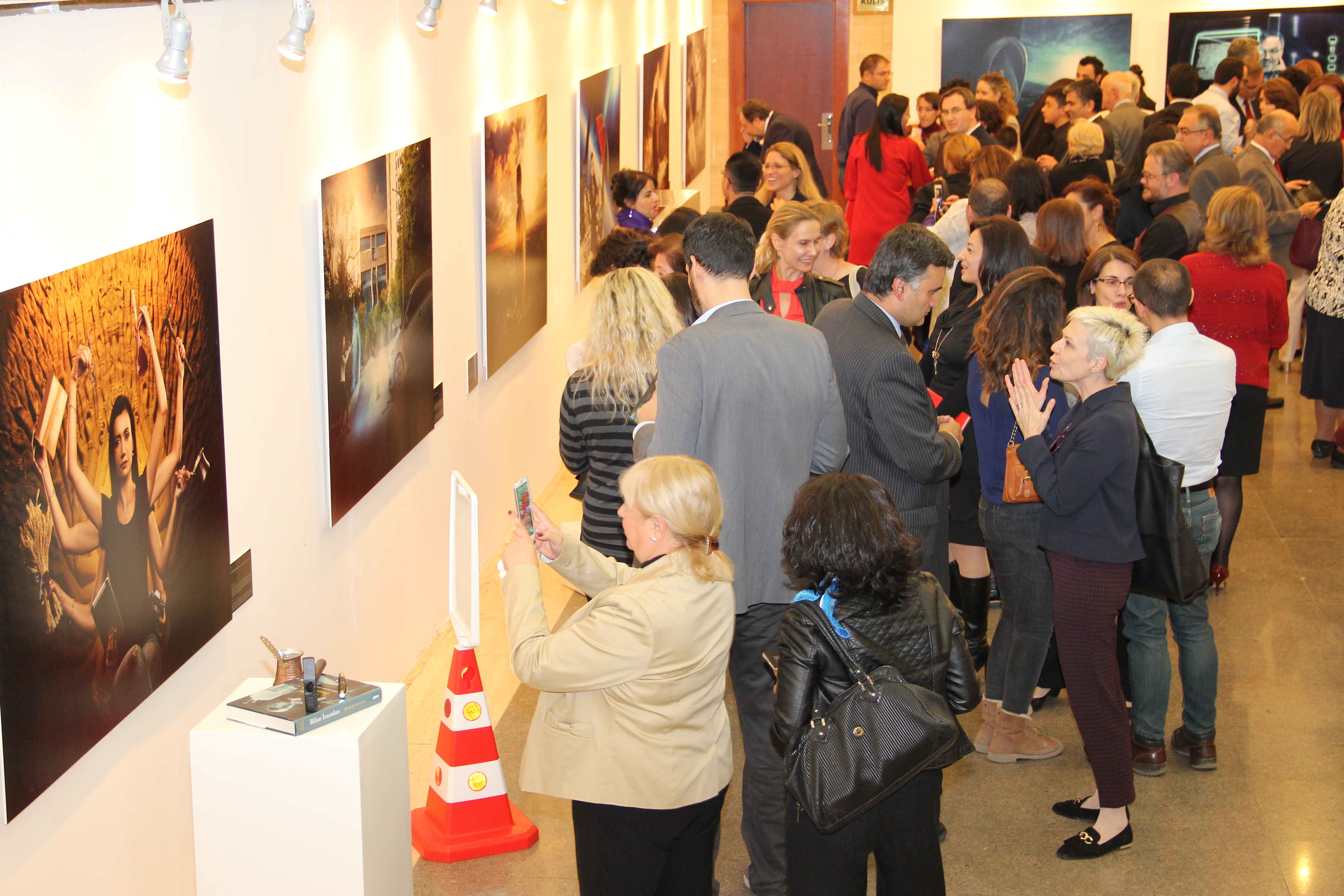 Achieving great success in education and research fields, METU has broken a new ground by meeting science and scientists with photography through METU Science Communication Team (SCT) established recently. Taking the photos of world famous figures, Mehmet Turgut focused on scientists from METU this time. The photography exhibition "Science Meets Art" consisting of the photos of 13 scientists from METU taken by Mehmet Turgut, who takes the photos of renowned artists from Turkey and around the world, with a theme of their research studies has been held with the participation of both art lovers and science lovers on October 19-27, 2017.
The photography exhibition organized by METU Science Communication Team to show the often-ignored funny and pleasant face of scientists and scientific research studies to many more people, to break their prejudices against science and to make science popular among them broke a new ground in bringing the scientists working in our country and their projects with the art of photography other than just scientific articles and news.
Here are the scientists whose photos were on the exhibition: Assoc. Prof. Aslı Bugay Sökmez from Northern Cyprus, Department of Guidance and Psychological Counseling, Assoc. Prof. Bahar Öz from Department of Psychology, Asst. Prof. Besim Can Zırh from the Department of Sociology, Prof. Dr. Bilge Demirköz from the Department of Physics, Assoc. Prof. Çiğdem Atakuman from the Department of Settlement Archeology, Prof. Dr. Elif Uysal Bıyıkoğlu and Prof. Dr. Haluk Külah from the Department of Electrical and Electronics Engineering, Prof. Dr. Kürşat Çağıltay from the Department of Department of Computer Education and Instructional Technology, Prof. Dr. Meryem Beklioğlu from the Department of Biological Sciences, Assoc. Prof. Mustafa Yücel from the Institute of Marine Sciences, Asst. Prof. Salih Özçubukçu from the Department of Chemistry, Asst. Prof. Seyda Ertekin from the Department of Computer Engineering and Assoc. Prof. Yunus Eren Kalay from the Department of Metallurgical and Materials Engineering. The second exhibition will be held in September 2018.