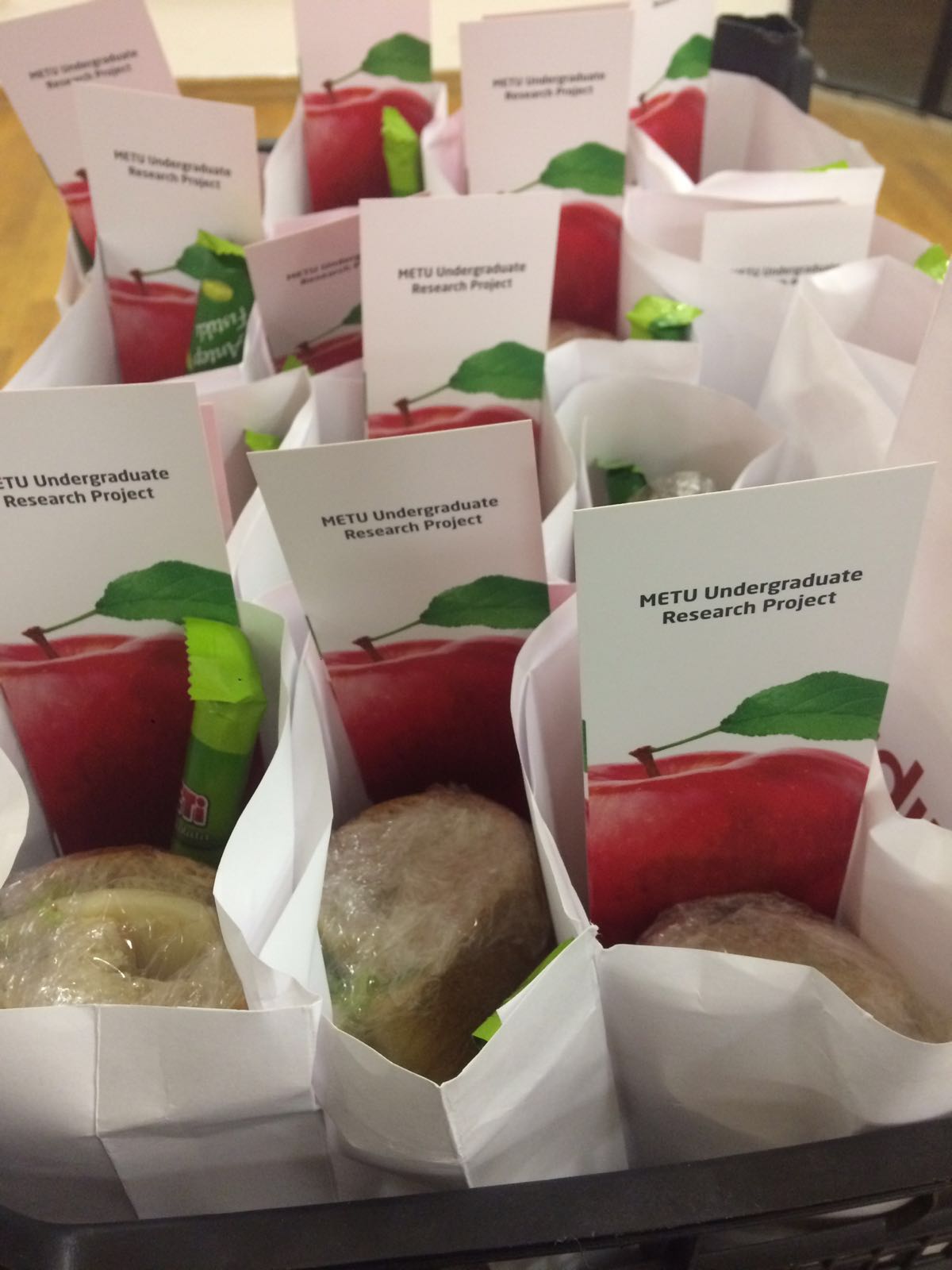 About AdımODTÜ
Through AdımODTÜ, a joint project of METU Corporate Communications Office and METU Development Foundation, undergraduate, graduate students, students communities and researchers can create their own projects for scientific, cultural and sports activities and share them with METU members and enthusiats living in more than 140 countries with the support of the AdımODTÜ team. As well as providing financial support for projects, the project owners can announce their studies and even ask those interested to make a physical contribution to their project. After the project is completed, a detailed report is sent to sponsors and the persons who are interested in the project. You can visit https://adimodtu.org.tr website to have detailed information about AdımODTÜ projects and to support the projects by posting and announcing them on social media networks.
A Surprise for Students from AdımODTÜ
Students got a surprise in the library serving 24 hours during the finals week on Wednesday, January 10, 2018. AdımODTÜ team offered a sandwich package, fruit and coffee to the students who stayed up all night in the library during the finals week. This event was welcomed warmly by the students and received positive feedbacks.
Completed Projects
As part of the "Renewal of U3" project of AdımODTÜ, a new video system has been installed in U3 Amphitheater, which has an important place in the history of METU and where students have had classes for almost 50 years and movie nights used to be organized before, with the support of Vestel and the valuable contributions of METU members, alumni and enthusiasts.  The old video system in U3 Amphitheater was replaced by a videowall, smart board, motorized projection screen and a digital overhead including 25 55-inch LED TVs. In addition, the old sound system of the historical amphitheater was also revised. Up to now, Star Wars and Jigsaw movie screening events have been organized with the renewed image and sound system. Students showed great interest in free movie screening events with free popcorn. 
As part of the project "This Meal On You", 5000 students had free dinner on New Year's Eve in the Cafeteria on Wednesday, December 20, 2017 thanks to the contributions of AdımODTÜ donors. A raffle was held on New Year's Eve and various gifts were distributed to the students in this event.
In the framework of "Undergraduate Research Project" by AdımODTÜ, a fund was created with the contributions of AdımODTÜ donors to support research projects of undergraduate students. AdımODTÜ received almost 100 applications of research projects developed by students individually or in groups.