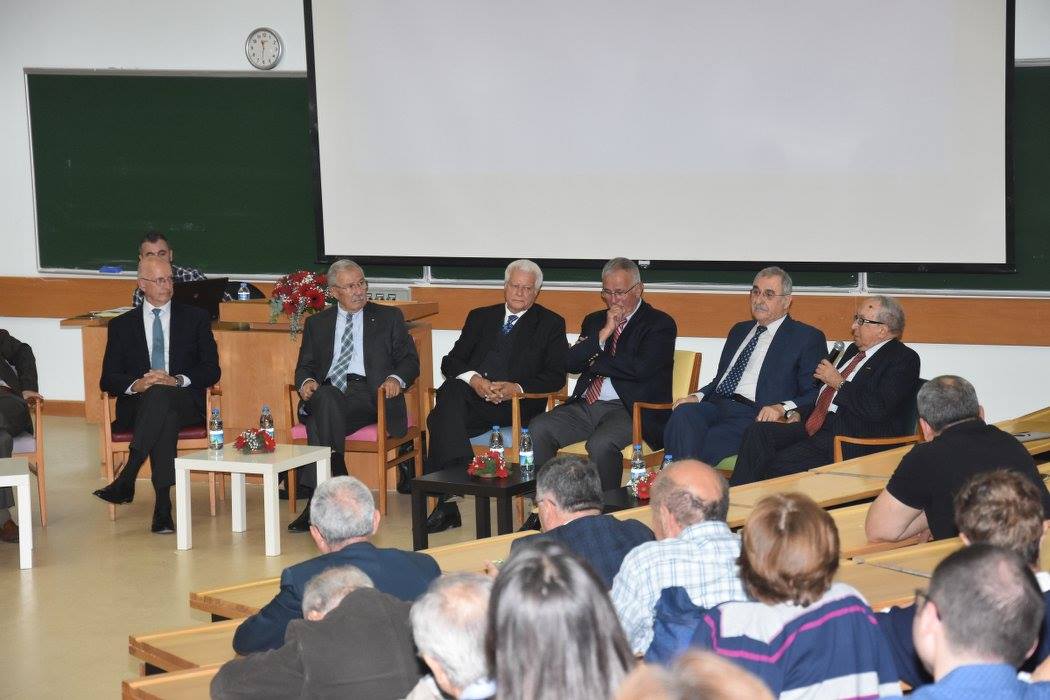 To celebrate the 60th Anniversary of the Faculty of Economics and Administrative Sciences, All the METU FEAS students, alumni, retirees and current academic and administrative staff came together in the FEAS-A and B buildings on October 21, 2017. In the event that started with the opening remarks of the Prof. Dr. Özlem Özdemir, Dean of METU FEAS, and Oktar Türel, a former Dean of METU FEAS, continued with the selected videos of professors, alumni and students.
A talk with the Prof. Dr. Yaşar Gürbüz, Prof. Dr. Rona Aybay, Prof. Dr. Dolun Aksoy, Prof. Dr. Atilla Dicle, Prof. Dr. Ömer Yağız, Prof. Dr. Ahmet Acar, Prof. Dr. Eyüp Özveren, some of the former Deans of METU FEAS, was held on the History and Future of FEAS.
The 60th Anniversary of the METU FEAS ended with a Live Music Photo Exhibition, "60th Year Memorial" Event and the events organized by FEAS students.