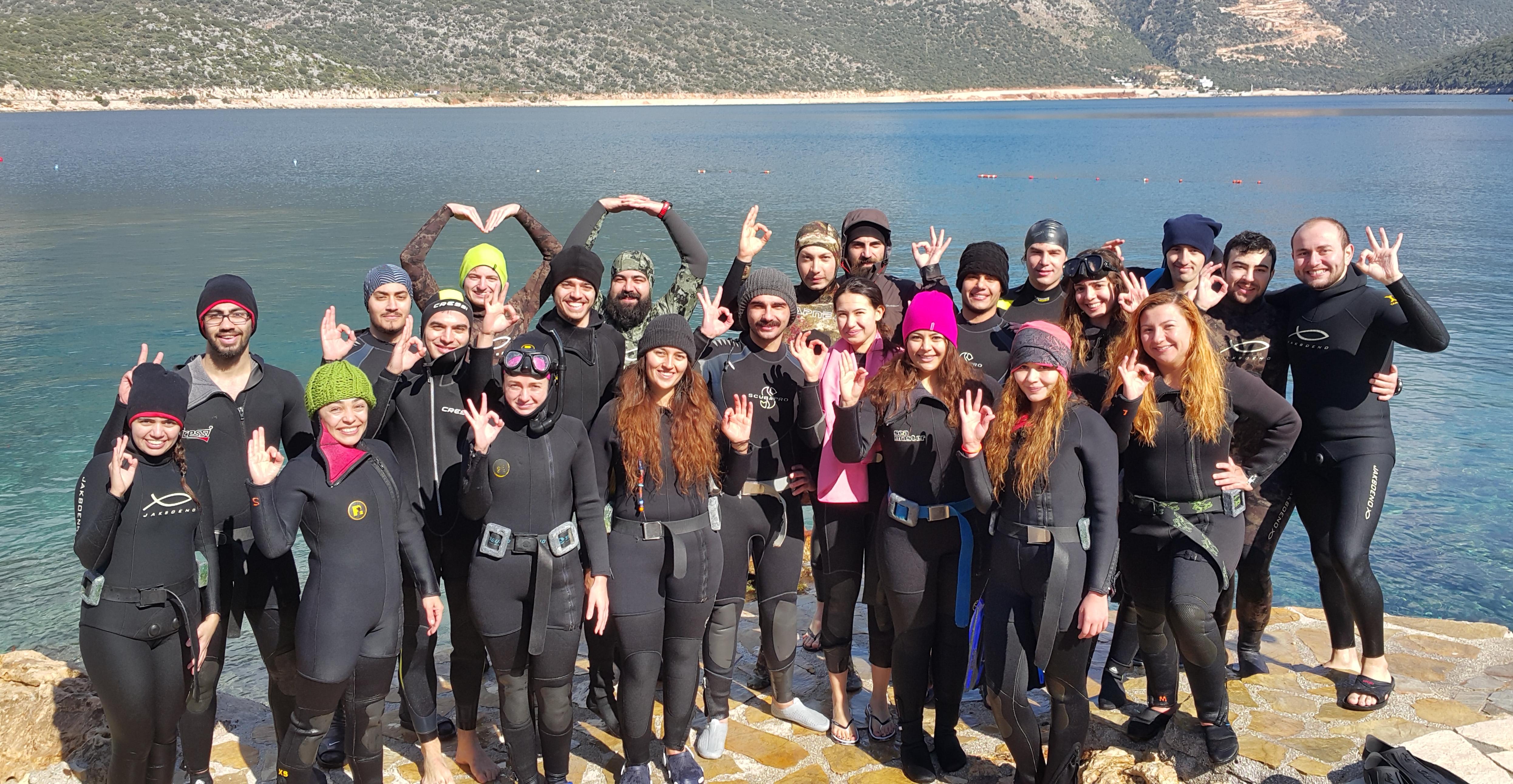 As METU Sub-Aqua Sports Club, our aim is to bring people who have set their heart on sub-aqua sports together under the leadership of METU, to create a friendship environment where they share their experiences, and to support cooperation.
As METU SAS, we are getting high scores in many competitions we participate during the year under METU sub-aqua sports club under the auspices of Sub-Aqua Sports Association of Turkey with our free diving and underwater hockey teams.
We are looking forward to welcoming all the people interested in sub-aqua sports to our pool training at the beginning of each semester every year.
2017 Events and Achievements
First Place in Turkish Championship of Free Pool Diving, Women's and Men's Team, (March / Çanakkale)
METU SAS 14th Traditional Underwater Hockey Championship (March/METU)
2nd Place in Turkish Championship of Underwater Hockey, Adult Men's (May/Kütahya
Free diving summer camp (June/Kaş)
4 sportspeople are called to the national team of underwater hockey adults, while 5 sportspeople are called to U23 national team.