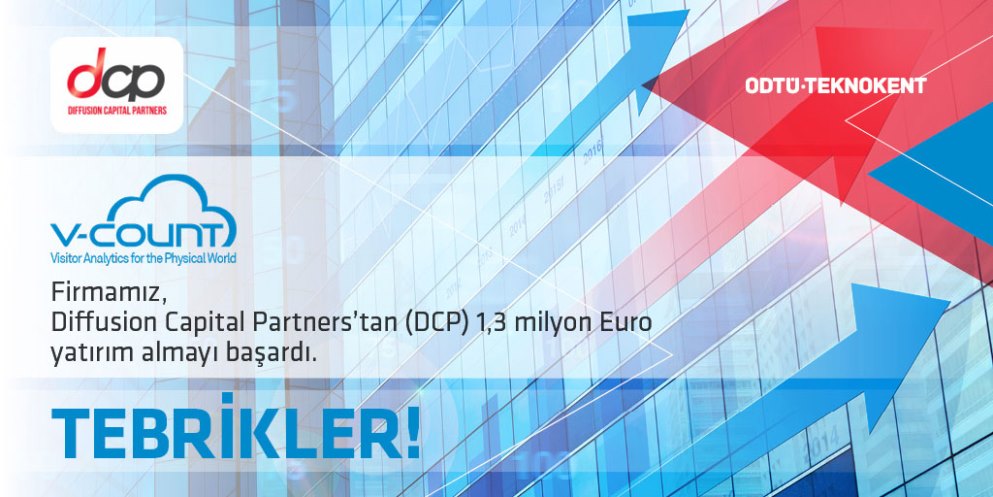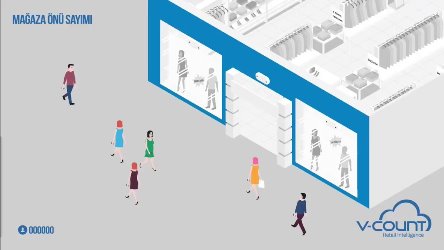 V-Count, an ODTÜ TEKNOKENT company, continues to grow with an investment of 1.3 million Euros obtained from Diffusion Capital Partners (DCP).
V-Count, a company that works on human counting systems, has been able to receive 1.3 million Euros from Diffusion Capital Partners (DCP). In July of 2016, the company received $1.4 million from Revo Capital.
The company's total investment increased to $3.5 million with the new investment. V-Count was established in 2006 at ODTU TEKNOKENT after winning the jury special prize with the projects on the football tracking system on the field carpet in New Idea New Jobs Acceleration Program organized in 2005. While working on target identification and tracking algorithms, they focused on human counting and human traffic analysis systems by combining the person counting technology developed in 2011 with a detailed web based reporting software and continue to provide services with hardware and software technologies that can be used in many sectors from retail to fair, airport to library services.